Our Favorite Types of Wedding Dress Fabric
Types Of Wedding Dress Fabric
There are so many fabulous wedding dress materials and fabrics used to make a variety of gowns from the simplistic sheath to over-the-top ball gowns. But have you ever wondered what types of wedding dress fabric are most commonly used and which one might be right for your gown? From luxurious satin to romantic and classic lace, there is so much to learn and explore with wedding dress fabric. We've compiled a detailed list of all of the most popular types of wedding dress fabric to help build your knowledge before you go shopping for your dream gown.
Satin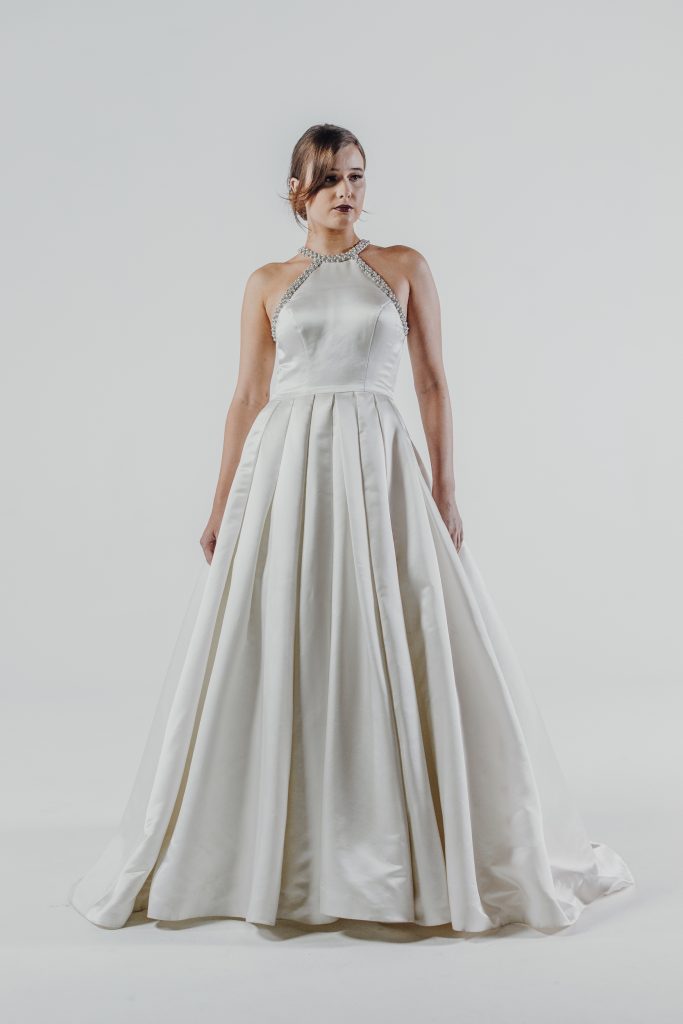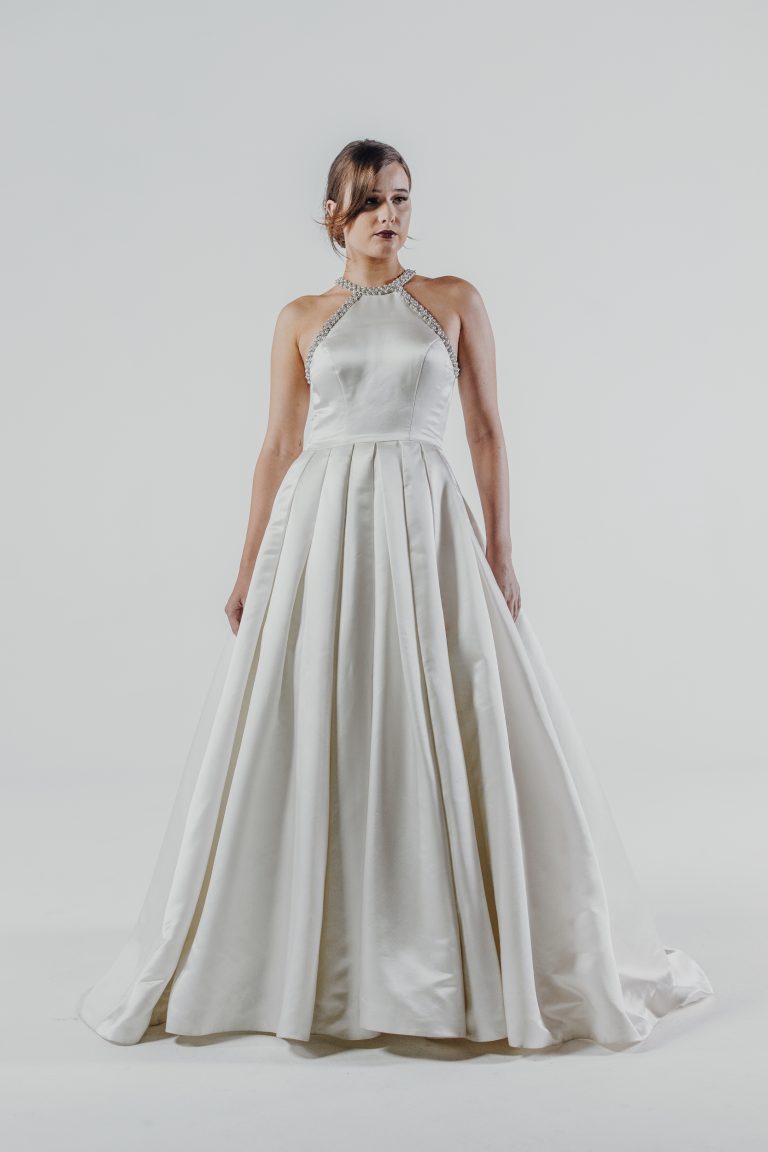 Perhaps one of the most timeless wedding dress materials, satin screams luxury and sophistication. Contrary to popular belief, satin is not a fiber, it's a finish. It can be made from pure silk, polyester, or a blend of the two. Satin gowns are typically a thicker fabric, making them perfect for weddings in cooler weather, but can also be breathable. It's a tougher fabric that holds up well for more structured dresses, like ruched or draped gowns, and works for every body type.
Crepe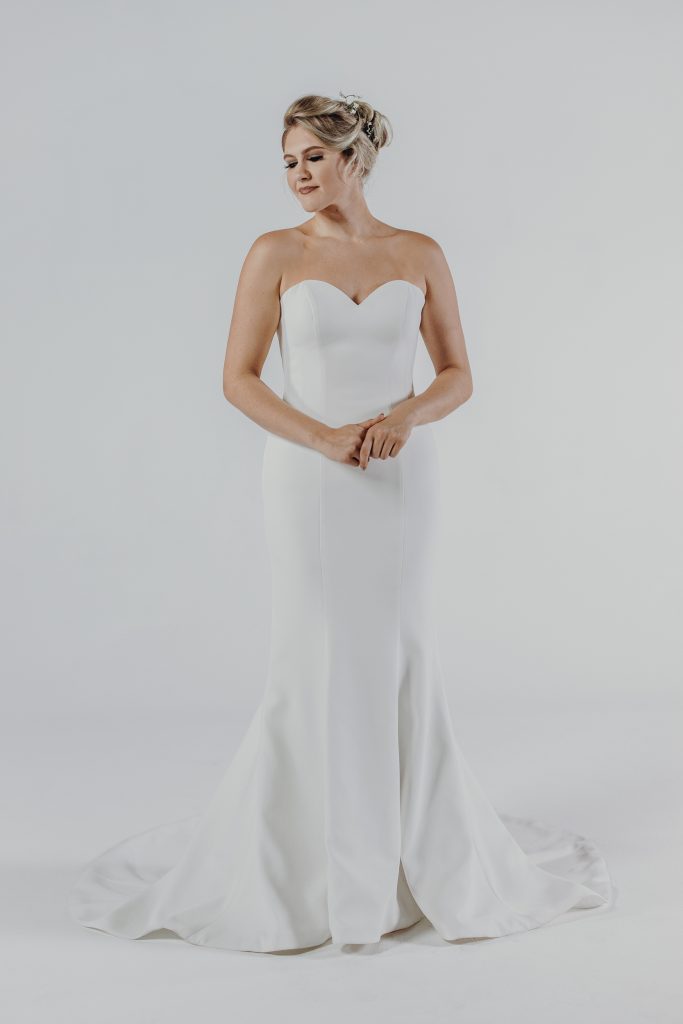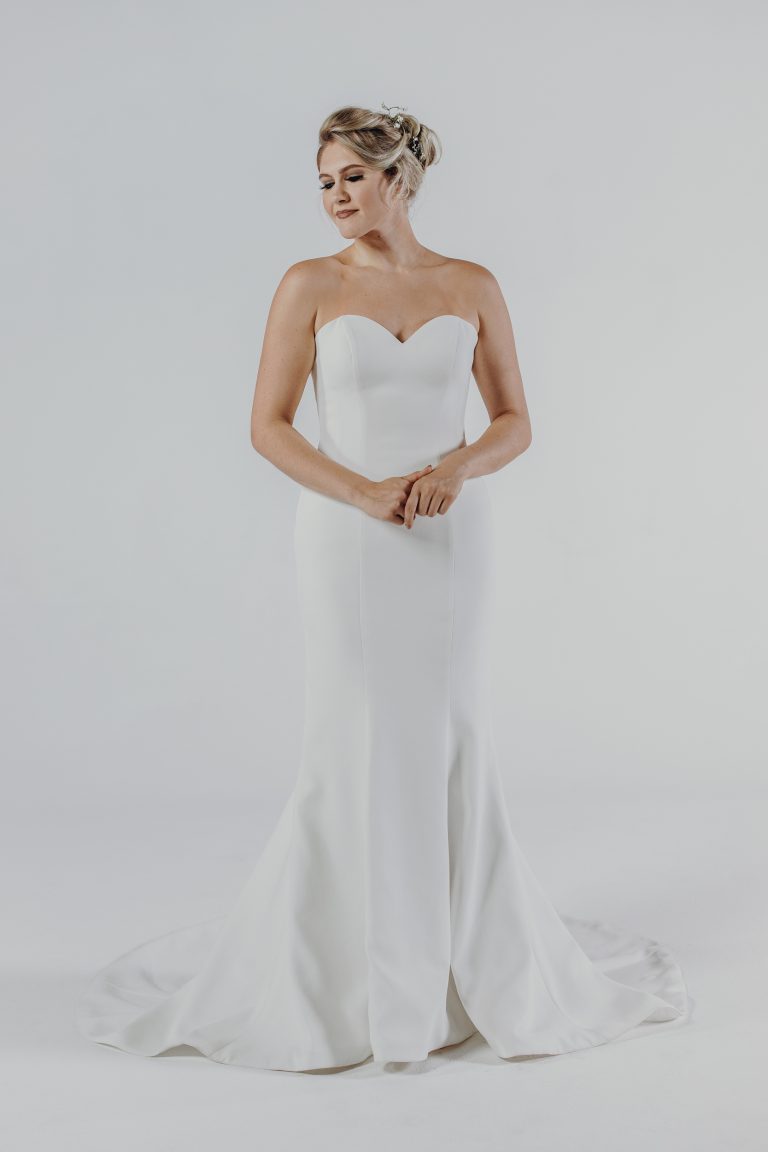 Crepe comes from a blend of rayon and silk and creates a soft and breezy silhouette. It's a popular fabric used to accentuate curves and commonly used in simpler gowns – even bridal jumpsuits. Crepe fabric has also been used to make mermaid or A-line dresses. Wedding gowns made with crepe tend to have minimal details like a simple lace accent or a low back. It's a perfect crisp style for any time of year making it another popular bridal fabric choice.
Tulle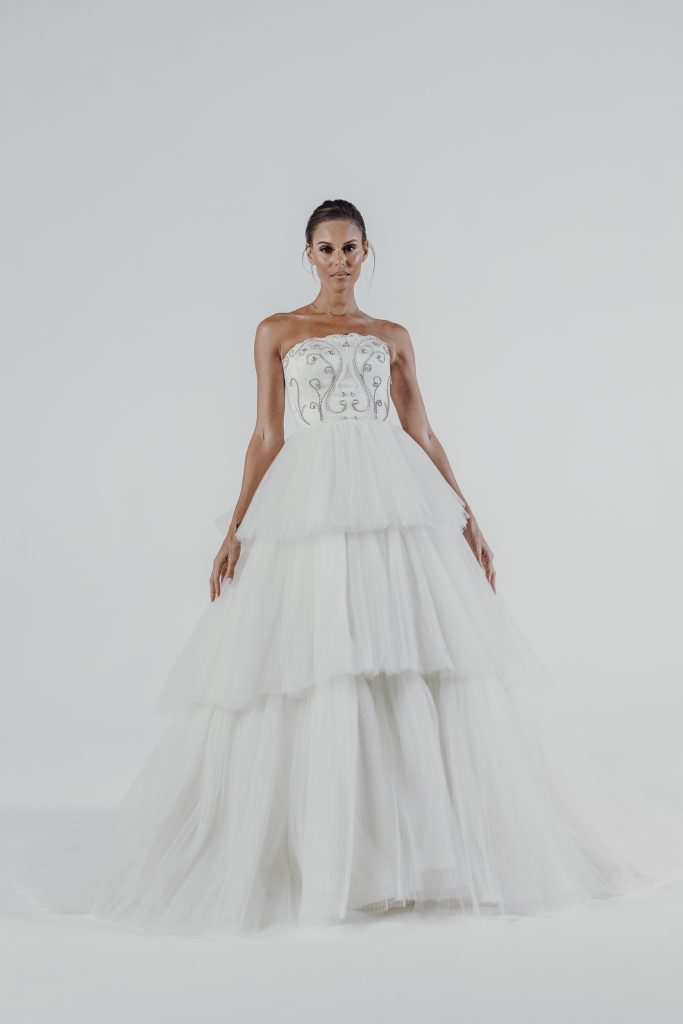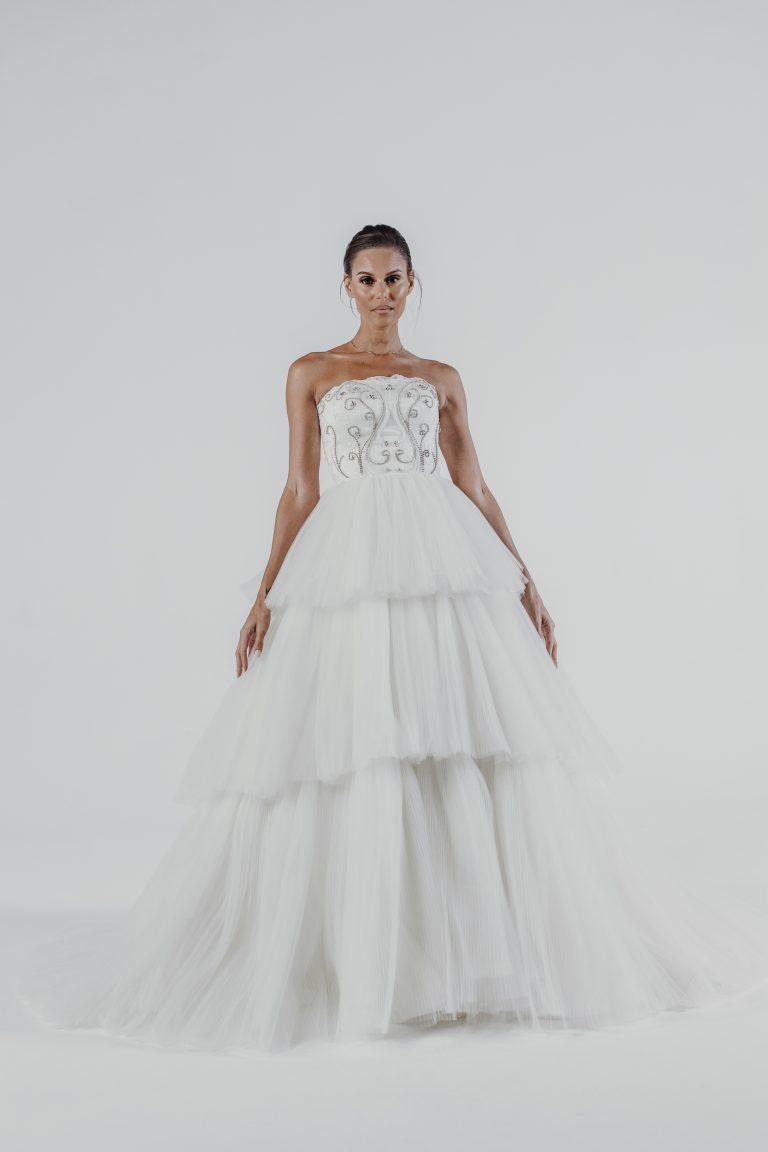 Tulle takes a more playful and energetic approach, made from stretchy material that can be shaped through layering. It's a very delicate fabric and is most commonly used for wedding veils or for layering underneath the dress. In recent years, tulle has exploded – quickly becoming a popular wedding dress trend. Brides are opting for wedding dresses with tulle skirts that are lightweight and ethereal. Keep in mind that tulle snags easily on jewelry so it's important to keep an eye on your dress throughout the day.
Lace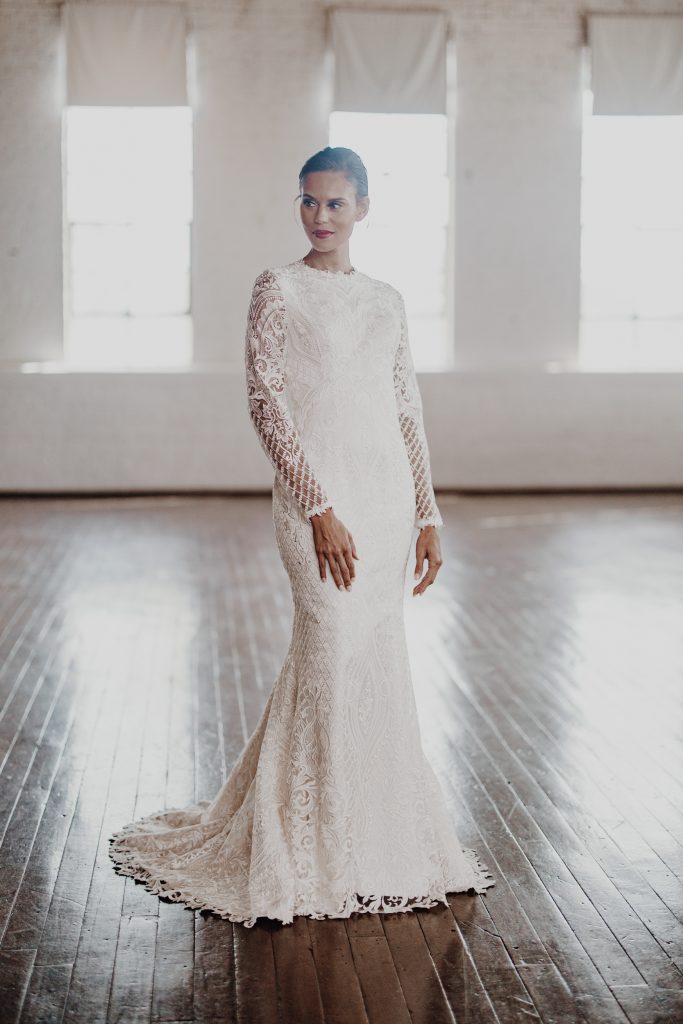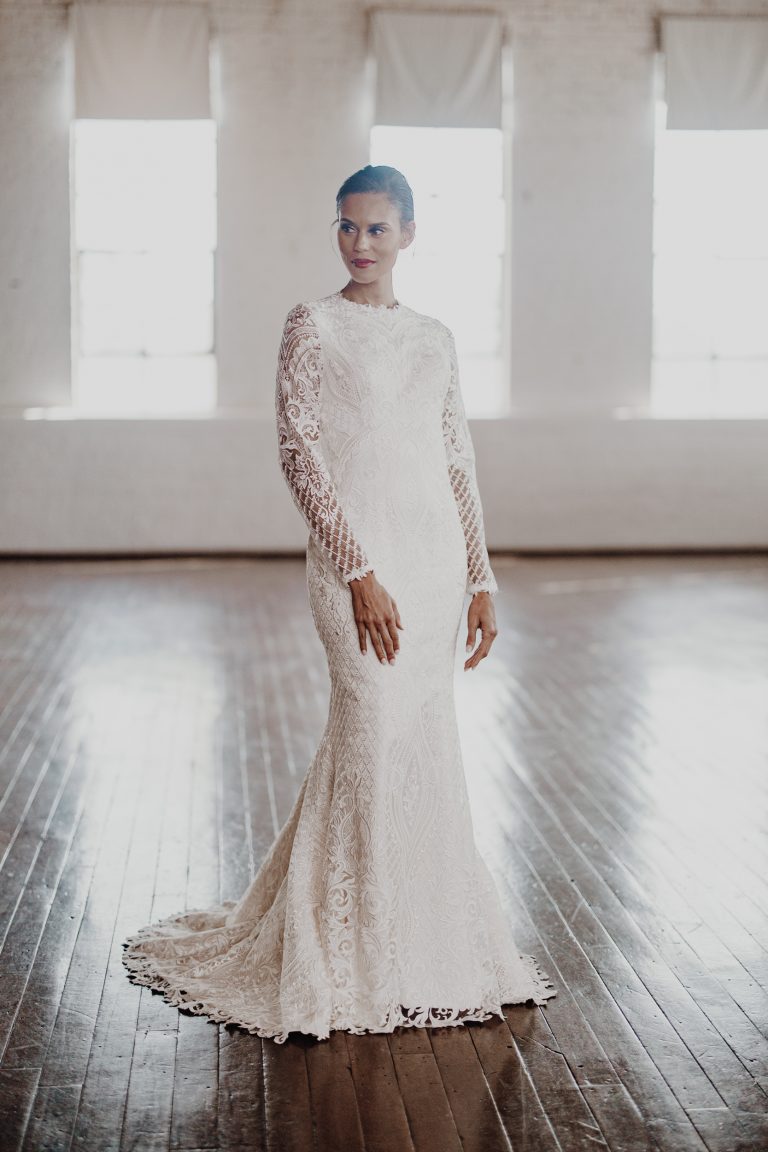 Over the last decade, lace wedding dresses have been a bride favorite. What bride doesn't want to look chic and graceful on her wedding day? Lace detailing has become somewhat of an art form in the wedding dress industry, with thousands of different intricate lace designs and patterns typically named for their city of origin. Some popular types of lace include Chantilly, a detailed open lace with a defined border, Alençon, a lace with bold motifs on an open net, and Venise which is a more textured lace most commonly used in winter wedding gowns. Much like tulle gowns, due to the open weaving, lace dresses also tend to snag easily, so keep an eye out. Despite potential snagging, It's easy to see why lace is such a popular wedding dress fabric.
Chiffon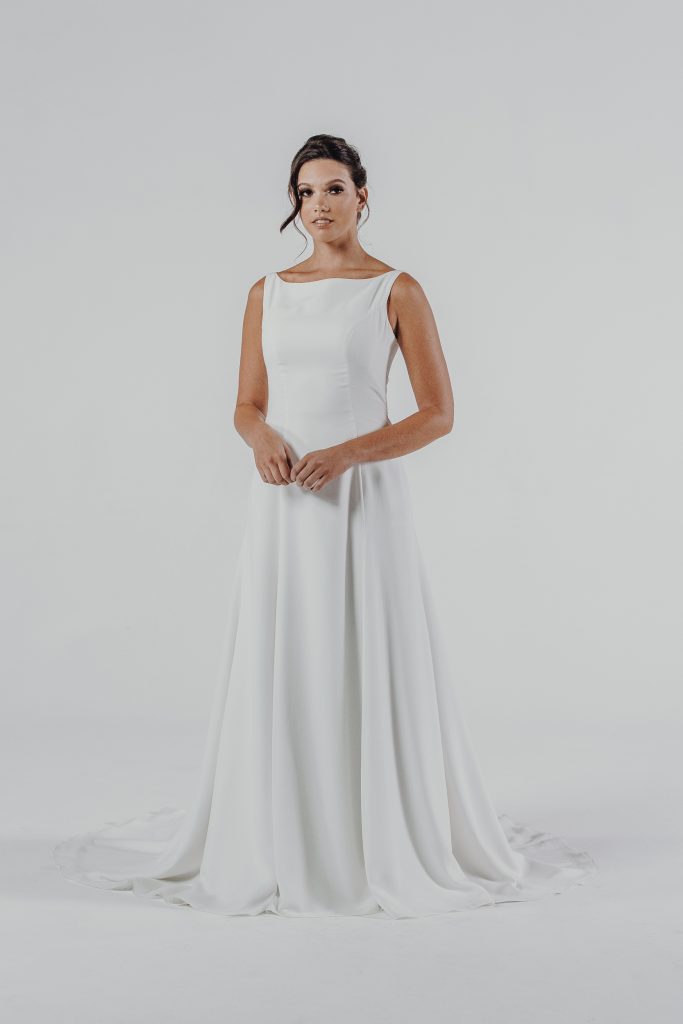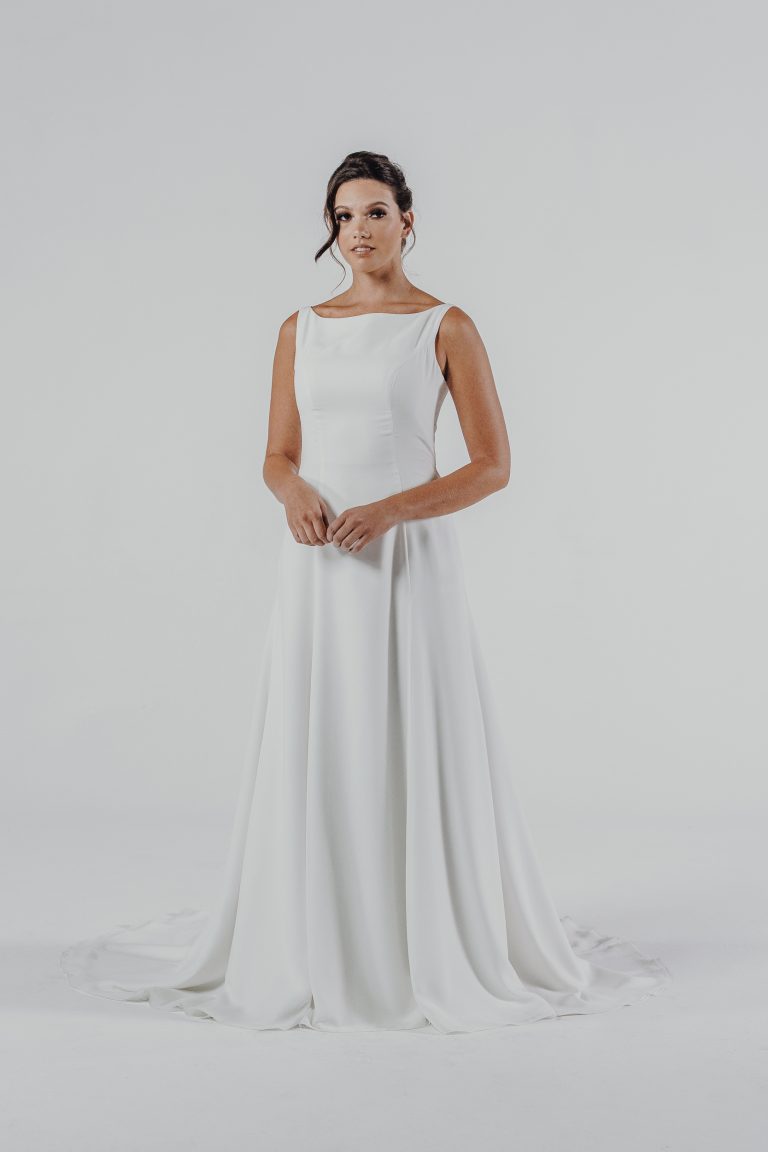 Chiffon, while common for wedding dresses, is also more prevalently seen in bridesmaid and mother-of-the-bride dresses. Chiffon is made from woven silk or rayon and often used in layers as an overlay due to its see-through nature. It's lightweight and has a dreamlike and floaty appearance making it perfect for beach or boho-themed weddings.
Organza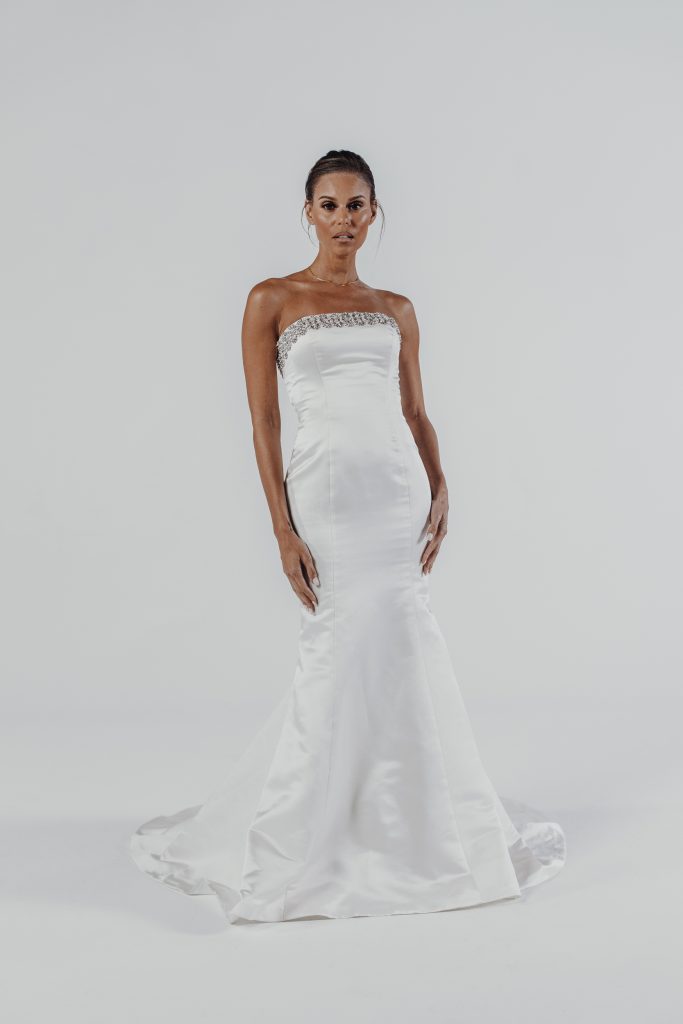 The perfect warm-weather fabric, with the sheerness of chiffon and the structure of satin, Organza has the best of both worlds. Often layered and woven from silk and synthetic fibers, it's an excellent choice for beach or summer weddings. Organza has a luxurious finish and adds fullness to ball gowns, trains, and veils without adding extra unnecessary weight.
There are so many wonderful wedding dress materials to choose from. If you have a specific fabric in mind for your dream gown, let us know and we can make it happen. Dress shopping can be an exciting but overwhelming experience, which is why it's important to ensure you go to a reputable bridal boutique. At Zuri Bridal, we create an unmatched and unique experience for each bride. Schedule an appointment today for a one-on-one meeting with our design team and begin creating the perfect custom gown. We can't wait to learn more about your vision and help bring it to life for your special day.