Wedding Dress Fitting Tips and Advice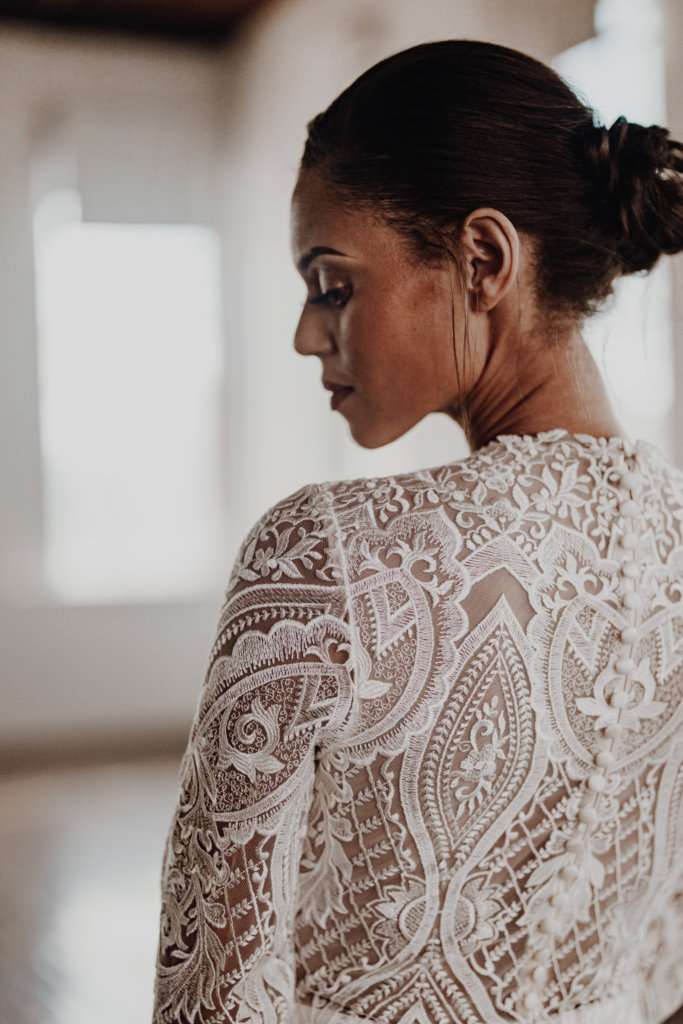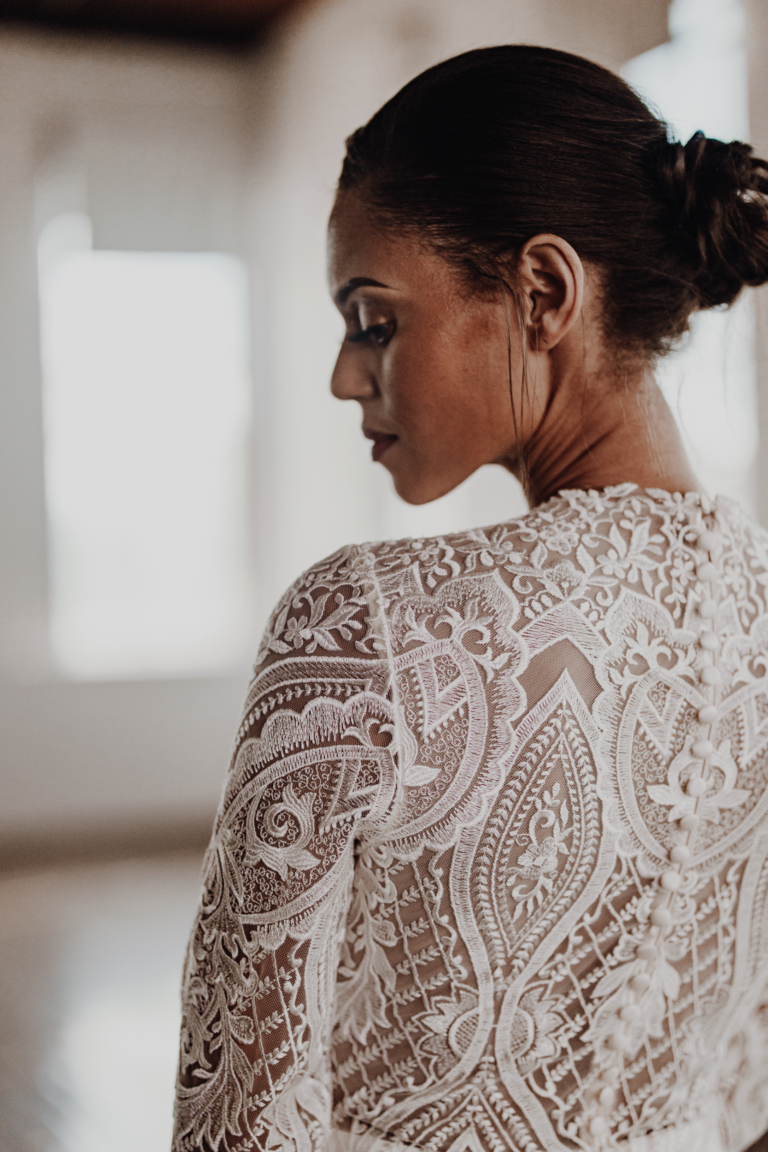 A soon-to-be bride's bridal gown search can be an interesting experience, with countless trying-on sessions and also numerous designs to select from. It can be an even more stressful situation if you do not prepare.
That's why it's important to take the appropriate actions throughout a bridal gown fitting, to ensure the wedding gown fits like a glove and appears specifically how you envisioned it on the wedding day.
Below you will find some of the top questions we receive at Zuri Bridal as it relates to the dress fitting experience. Read along and also find wedding dress fitting tips to guarantee the process is a stress-free, pleasurable experience.
What takes place when you get fitted for a dress?
A bridal gown fitting is a visit with a seamstress or trimmer to have the dress altered to fit appropriately as well as shape the dress to the body. Brides normally require three fittings prior to the dress being prepared. Every dress ought to be altered, even if it's only a little, to ensure proper fit.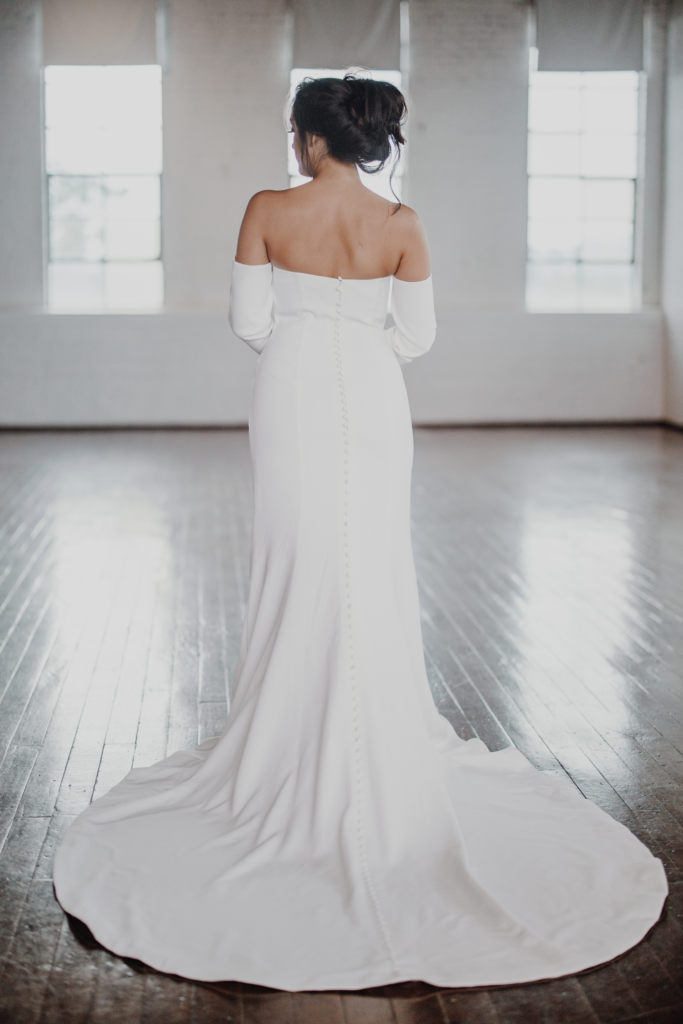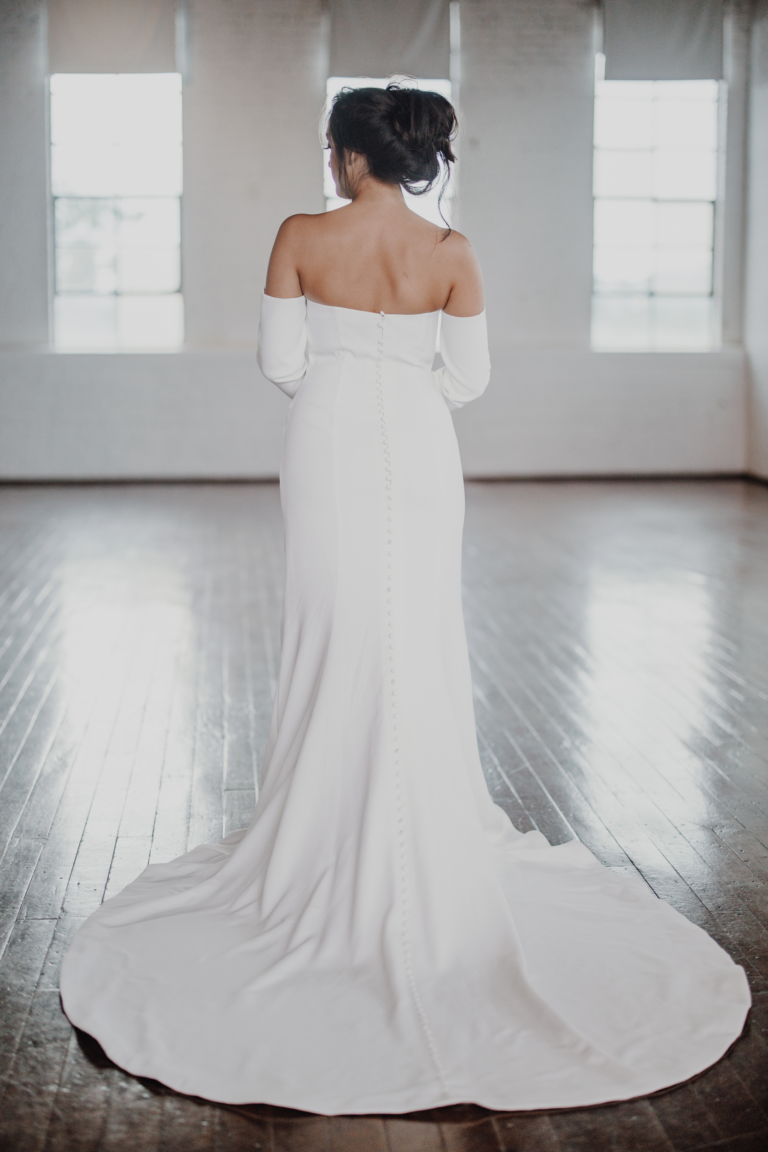 When should I schedule my bridal fitting?
Bear in mind that wedding dress delivery can take around 6 months. Make certain that your dress comes between 8 to 12 weeks before your wedding in order to make appropriate alterations. If you are making major changes to the design– remodeling the bodice or cups, for example, or fitting a pregnancy– budget a few additional weeks.
What to wear to a wedding dress fitting?
Here is a piece of wedding dress fitting advice that is a must: Once it's time for your fitting, do your hair similar to how you would on your special day. Bring a few of your wedding day accessories such as fashion jewelry and the heels you'll be wearing on the big day. As for what to wear to a wedding dress fitting, wear correct underwear for the design of your wedding dress. Come prepared wearing undergarments (bustier bra, spanx, and so on) and heels that are similar to what you'll have on at the wedding. Stay clear of heavy makeup and also spray tans before an appointment to prevent your dress from getting stained.
Who is intended to go wedding dress shopping with the bride-to-be?
When it comes to wedding dress fitting etiquette, normally the mom is the first person that brides pick to bring to a dress fitting; nonetheless, sisters, as well as grandmas, are typically included in the lineup. The genuine answer is that this can be an overwhelming experience for many brides.  The best wedding dress fitting advice for choosing someone to be there for you: Bring somebody that you really feel most comfortable with – forget the status quo. Preferably, take someone who will be there to help you into the dress on the big day.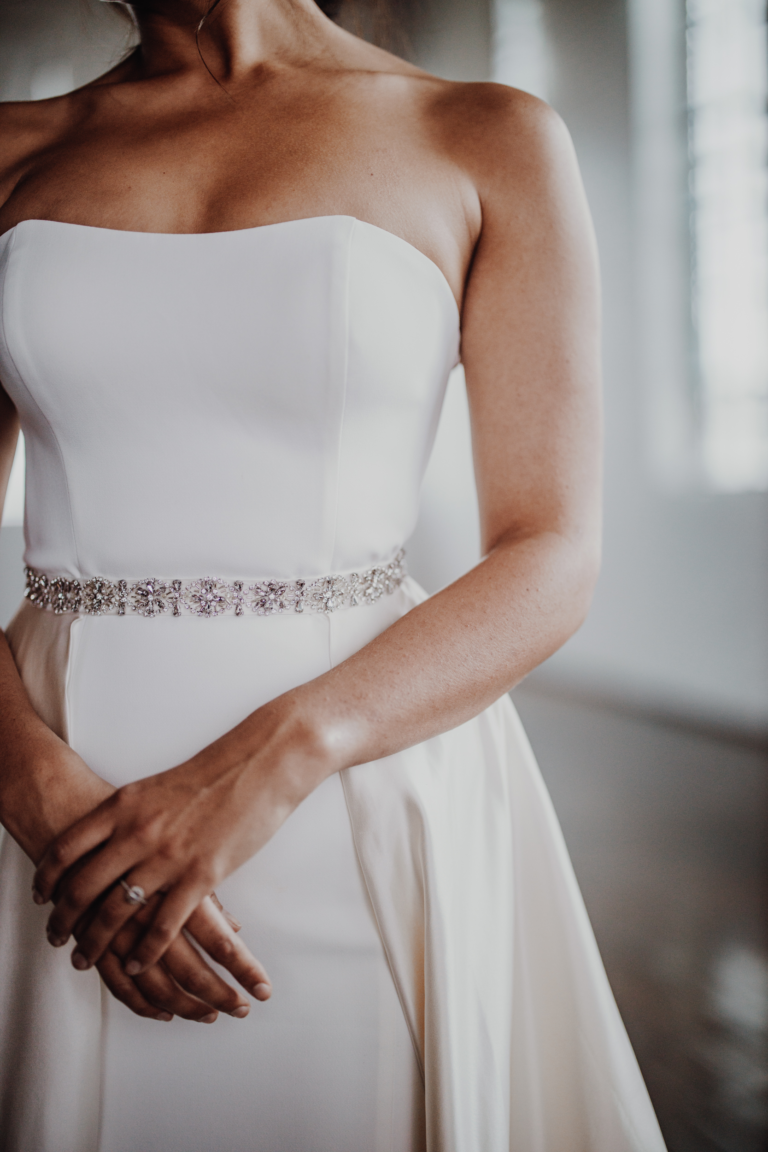 How is a wedding dress meant to fit?
Your wedding gown should fit snugly, however you should have full mobility and feel secure. The last thing you want is a gown that either slips off of you, or is uncomfortably tight on your body. If you are wearing a bustier gown, pay extra attention to exactly how it fits around your upper body, to make sure that you can breathe easily and are fully supported.
Can my dress be taken in more than 1 size?
Typically, a wedding dress can be fitted 2 sizes down. If necessary, your tailor may be able to take in more than 3 dress sizes. Nonetheless, your tailor could make various other unique modifications depending on your size, to the outfit's current dimensions in question.
Can you modify a gown that is 2 sizes too large?
It's generally easier to make a dress smaller sized than it is to make one bigger, but both can be done. If you need your dress tailored greater than a few dimensions, it's probably best to book a fitting with an expert.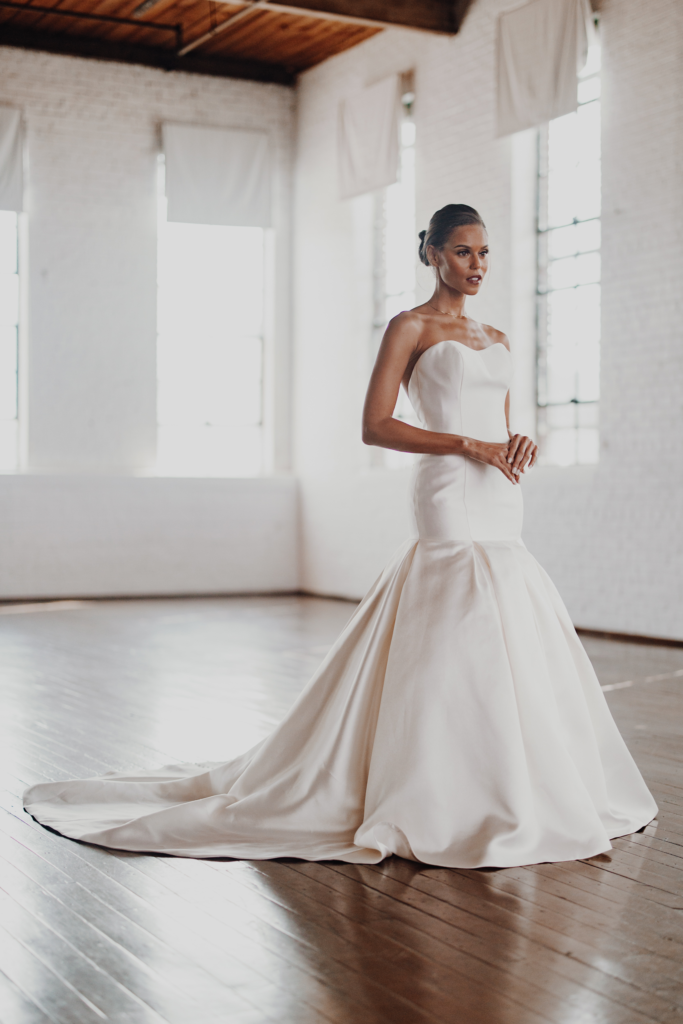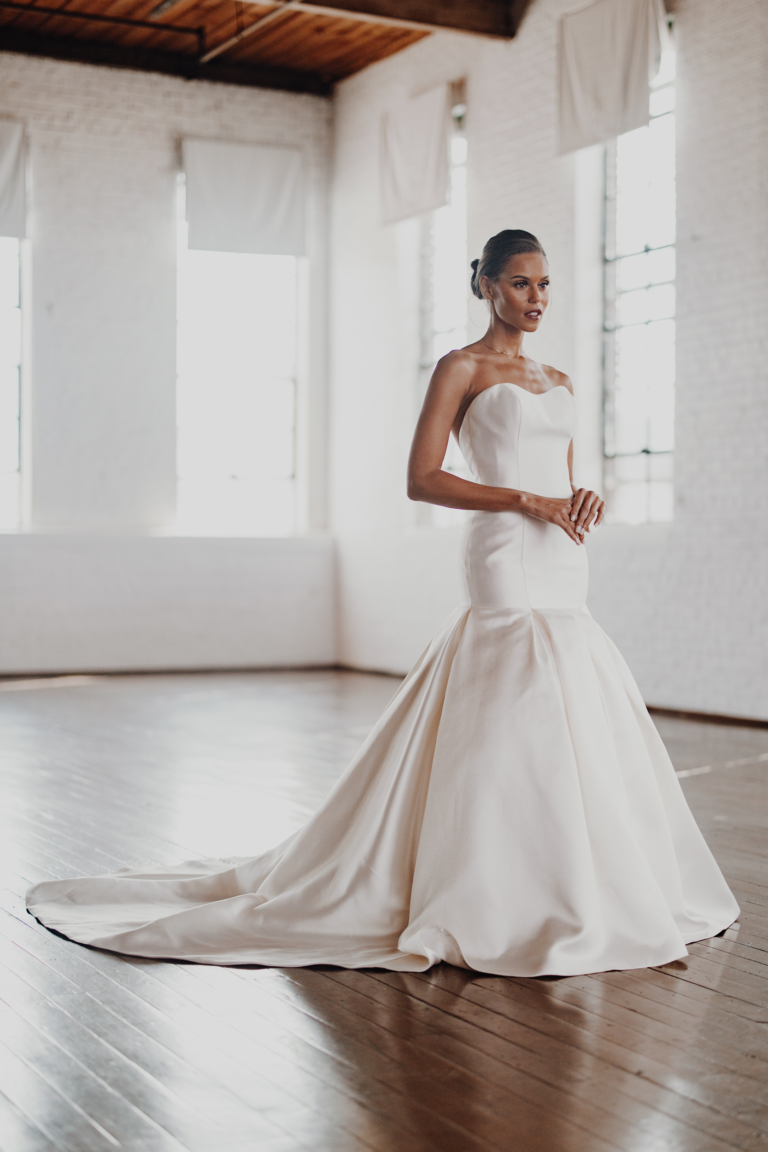 What are the wedding dress fitting tips do's and don'ts?
DO make your first fitting consultation eight weeks before your wedding celebration; Unless you're good at winging it, you might want to play it safe and receive alterations from a professional.
DO NOT start an intense fitness regimen after around the time of your second dress fitting. Maintaining your measurements should be the ultimate goal at this time as any changes in weight or shape can drastically change the appearance or even fit of your wedding dress.
DO bring your real bridal shoes as they will be needed to make appropriate adjustments to the length of the dress. If you don't have them, reschedule the fitting. Hem size and fit are super important and can make a world of difference. As the bride, you want guests to remember your beautiful gown – not you tripping in said beautiful gown.
DO bring your undergarments. This tip is not just simple wedding dress fitting etiquette, but a must as your undergarments can make or break the appearance of the dress. Find practical, form-fitted support that will produce the desired silhouette. And when we say bring undergarments, we mean underwear, body shapers, balconettes, padding, the works! Anything that you plan to wear under the dress needs to be present at the time of the fitting. We recommend choosing a color as near your complexion as possible.
DO NOT feel guilty about putting in the time to carefully examine the dress for marks, rips, loose joints, missing beading, discoloration etc.
DO bring a silk headscarf to cover your hair and makeup when getting into and out of the gown. Absolutely no one handling the dress ought to wear watches or jewelry that might possibly snag the material.
DO familiarize on your own with the bustle on your dress. Identify where all the hooks and loopholes are so you can conveniently change into the wedding dress on your special day.
DO bring whoever is going to be assisting you entering and exiting the outfit to the fitting for a how-to tutorial.
DO try on several veils and also headpieces while in the outfit. You will not believe how much of a change a headpiece can make to the appearance of the dress. The dress fitting is the perfect time to try on an assortment of veils and accessories to ensure the ideal look will be present on your wedding day.
DO remember that "clothing" is traditionally budgeted at 10 percent of the complete wedding event expense and should consist of the dress, the dress fitting, modifications, shoes, head piece(s), undergarments, devices, jewelry and also whatever expenses the bridegroom incurs.
In Conclusion
Okay, so wedding preparation is difficult. It's natural to be concerned about your planning decisions as the big day approaches. If your initial wedding dress fitting leaves you undecided about your bridal gown choice, take a deep breath and reconsider. We guarantee that your wedding dress fitting will be a stunning success if you follow these suggestions.
The fitting stage of the bridal experience is very important, almost as important as actually finding the perfect gown! If you haven't started looking for your wedding gown yet, consider working with a custom wedding dress designer to make your dreams come true. Best of luck ladies!